Get Personalized Training & Real Results Through Small Group Training
Do you want to get a workout tailored to your specific goals and your individual needs, but you want the support and accountability that comes from working out in a group atmosphere? Vortex Fitness has the solution.
Our Small Group Training Classes maintain a small, comfortable environment of only 2-4 people where our expert team can more effectively cater to your goals, your needs, and your schedule. The functional heart rate training we offer will give you the chance to lose weight, move easier, and live better -- we've helped men and women from across the Portland and Beaverton areas reclaim their fitness, and we can help you, too.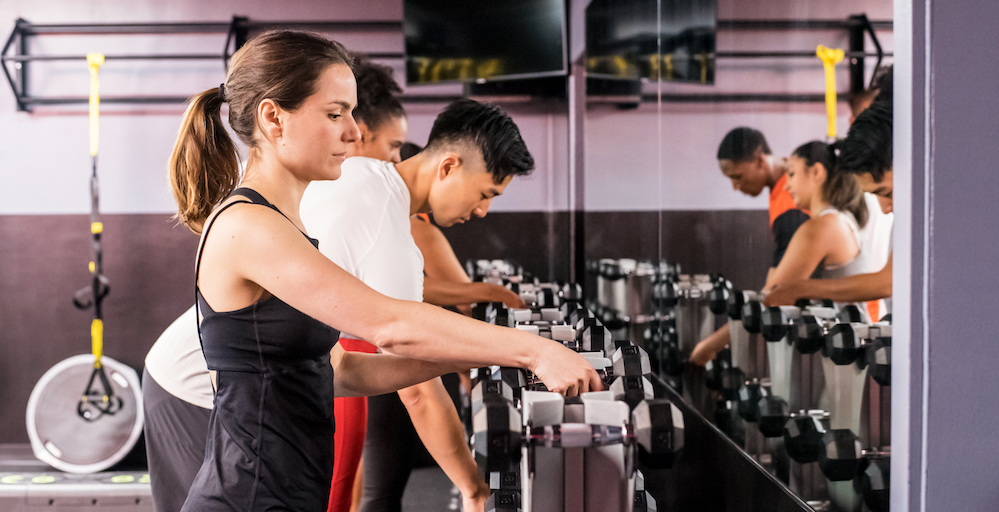 Just fill out the short form below to learn more about Small Group Training!
Why Choose Small Group Training?
Everyone has limitations -- scheduling, injuries, specific training needs -- but everyone also deserves access to the best fitness training in Portland. Our Small Group Training classes give you access to bespoke training personalized for your goals, but you still get the reap the benefits of workout out with other like-minded individuals from our community. You'll get ongoing support and accountability, both from our coaches and from your fellow members, and you'll make real progress towards achieving your goals.
Our training methods are proven to help you lose weight, move better and more easily, and create robust fitness. Small Group Training is the perfect medium between a Personal Training program and the larger, less personal environment of our Fitness Classes -- when you train with a dedicated team of individuals, you'll find yourself held accountable to matching and exceeding your goals!
Small Group Training will help you:
Get both personalized fitness and community support
Achieve goals like weight loss and better movement
Curate an individualized nutrition plan that works for your body
Train on a schedule, work around an injury, and stay motivated
Our team at Vortex Fitness is 100% dedicated to bringing accessible, effective fitness training to the Portland community. That means that no matter your age, ability, or background, we're here to guide you through every step of your fitness journey.
Try Your First Small Group Training Class at Vortex Fitness!
If you're working to bounce back from an injury, to find a happy medium between Personal Training and Fitness Classes, or to simply enjoy exercising with a dedicated and like-minded group of individuals, our Small Group Training is the answer. Join us at Vortex Fitness and take advantage of our personalized coaching strategies, our in-depth nutrition guides, and the greatest fitness community in Portland!
To learn more or get started, just fill out the short form below!