Personal Training Gets Your Body The Training It Deserves
There's no better way to guarantee results than to work one-on-one with a personal trainer, someone with years of fitness expertise who can focus their time and energy on helping you meet your goals.
Our Personal Training program at Vortex Fitness offers everything you need to thrive, from nutrition coaching to customized workouts that are designed with your body and your goals in mind. Why play the guessing game with which exercises are going to produce results when you could visit us at our convenient location between Portland and Beaverton, sit down with a certified personal trainer, and get coaching on proven strategies to elevate your fitness?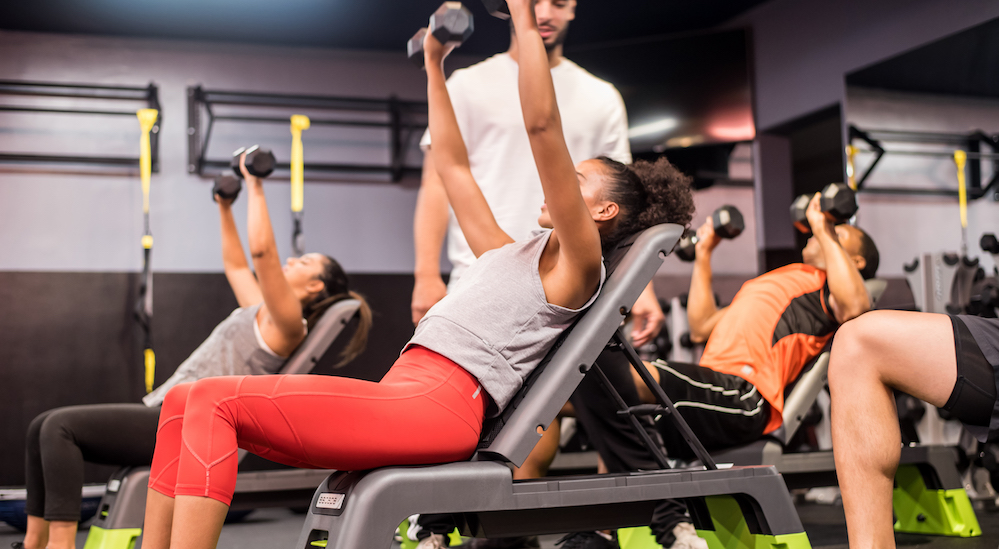 Just fill out the form below to learn more about our Personal Training program!
Why Choose Personal Training?
Our Personal Training offers a completely individualized training plan that caters to your specific needs. You'll get a structured nutrition plan, complete with recipes and guidelines, plus a simple 20-minute shopping list to stock your pantry with healthy foods. You'll enjoy a workout that is designed to push you towards the goals you've set with your trainer. You'll get a reliable support system with earnest accountability and ongoing goal-tracking.
But most importantly, you'll get results. Our system at Vortex Fitness combines a science-backed training approach with holistic nutritional guidance and ongoing encouragement to help you rocket towards a better, healthier body. Schedule your consultation with us, visit us in Portland, and see what our Personal Training program is all about.
Personal Training will offer you:
100% personalized coaching
Ongoing support and accountability
Access to nutrition and training resources
A dedicated coach to help you meet your goals
We understand that Personal Training can seem intimidating. However, our goal at Vortex Fitness is to give you Portland's best training in a comfortable, encouraging atmosphere. Just like you'd call in a mechanic whenever you have car trouble, our personal trainers are fitness experts who are on a mission to serve you with high-quality training so that you can live a healthier, happier life.
Get Started With Portland's Premier Personal Training Program!
If you've struggled to turn your fitness dreams into realities, or if you have a hectic schedule that prevents you from taking full advantage of what we offer at Vortex Fitness, our Personal Training program is the perfect way to get expert fitness training in an accessible, individualized way. Our facility is easily accessible from both Beaverton and Portland -- you're welcome to stop by for a free consultation so that we can discuss your goals and lay out a personalized training plan to put you back on track.
To learn more about Personal Training or get started, just fill out the short form below!